1992 Toyota Land Cruiser Prado LJ78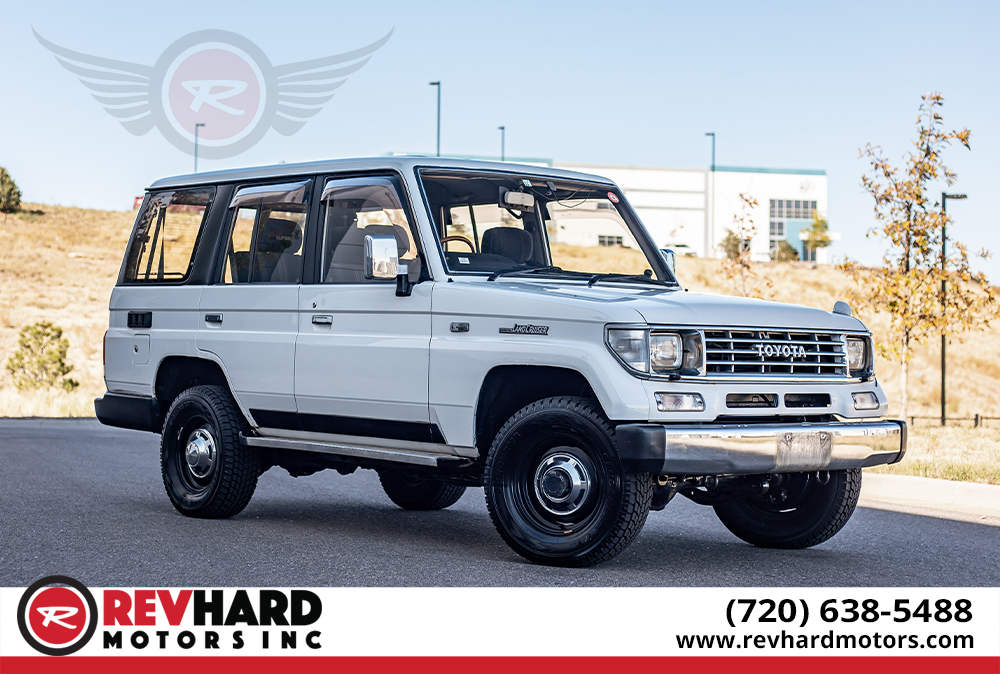 | | |
| --- | --- |
| | |
| | |
| | |
| | 2L-TE 2.4L Turbodiesel I4 |
| | |
| | |
| | |
| | |
| | |
| | |
1992 Toyota Land Cruiser Prado LJ78
Toyota Land Cruiser Prado – PROJECT
This classic vehicle is being sold on consignment as a project car, so if you're a fan of tinkering with cars and love a good challenge, this could be the perfect opportunity for you.
While the 2LTE motor is known for having a head crack, we want to be upfront about the fact that this vehicle does indeed have a cracked head. However, with a repair cost of $3,000-$5,000, we've priced the car accordingly so you can purchase it at a fantastic value.
Even with the known flaws, this Land Cruiser still has plenty to offer. With its spacious interior, and off-road capabilities, it's a true icon of the SUV world. Plus, it comes equipped with a host of features that make it a joy to drive, such as power windows and locks, air conditioning, and a stereo system.
At a price of $12,500, this Land Cruiser is a steal. With a little bit of work and some TLC, it could be a real showstopper on the road or off. Don't miss out on this incredible opportunity to own a piece of automotive history – come see the 1992 Toyota Land Cruiser today!
Financing available with 650+ Score and 10% down in most cases.
- Nardi wood grain steering wheel
- Locking rear differential
- Electronic locking front hubs
- Air conditioning
| | |
| --- | --- |
| | |
| | |
| | 2L-TE 2.4L Turbodiesel I4 |
| | |
| | |
| | |
This vehicle has been inspected by Revhard Motors prior to importing.
This vehicle is current located in: Denver, CO, USA
4840 Broadway
Denver, CO 80216