1997 Toyota Corolla Levin BZ-R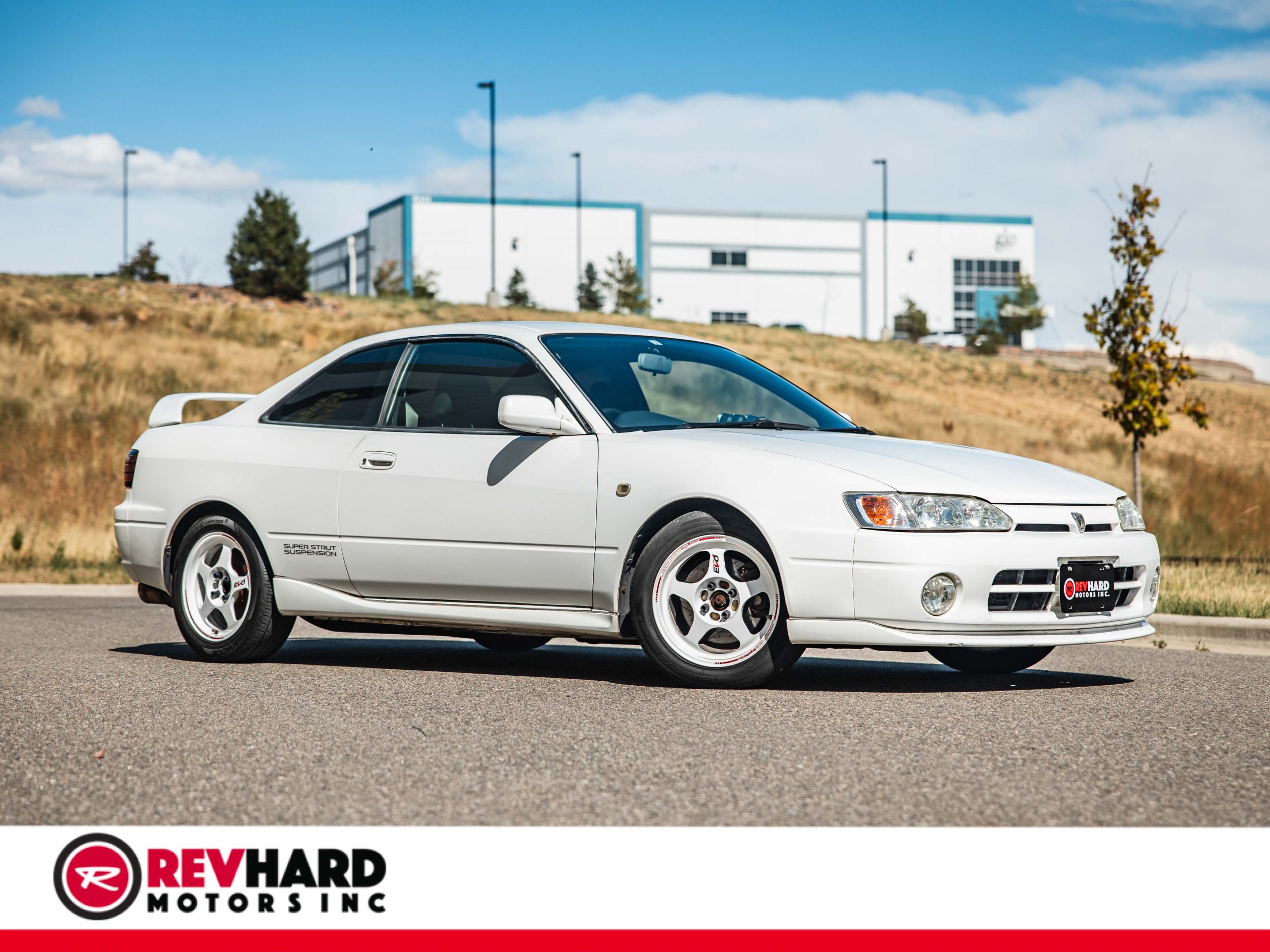 1997 Toyota Corolla Levin BZ-R
This 1997 Toyota Corolla Levin is the BZ-R model that comes with a 6-speed manual transmission instead of the standard 5-speed manual. Power still comes from a 20-valve 1.6L inline-four with individual throttle bodies, making roughly 163 horsepower. The car shows just over 137,000 kilometers or about 85,000 miles and still looks great for its age and mileage. This AE111 may look mostly stock at a glance, but the car has had quite a few improvements to enhance the driving experience, including a built engine with a Link ECU, Tec-Arts 50mm velocity stacks, Fujitsubo headers, and a TRD muffler. The BZ-R Corolla Levin was the top trim level for the AE111 and came standard with a Limited Slip differential, Toyota's Super Strut suspension, larger front brakes, and a higher rear spoiler.
- Full engine rebuild in japan by Links Japan with Link ECU
- TODA clutch and lightweight flywheel
- Oversized pistons
- WPC coated piston rings
- Tec-Arts valves and valve springs
- TODA adjustable cam gears
- High lift Tomei cams
- Tec-Arts short shifter
- fujitsubo headers
- TRD muffler
- Tec-Arts 50mm velocity stacks
- spark plugs,
- Battery and alternator,
- New Plug wires, belts, vacuum lines, o-rings, PCV valve, vvti solenoid, trans speed sensor, and new oilcap
- Installed new oil pan gasket and drain plug
- New Hankook Ventus v2 tires mounted may of 2023
- Installed 15x7 Desmond Regamaster Evos
- Tokiko HTS front shocks
- KYB rear shocks
- superstrut suspension refresh
- Installed Winmax brake pads and slotted rotors
This vehicle has been inspected by Revhard Motors prior to importing.
This vehicle is current located in: Denver, CO
4840 Broadway
Denver, CO 80216