Finance
Your Dreams
Collector Car Lending is a service provider for the top lenders in our industry, allowing us to help make your dream a reality. Whether you're shopping from a licensed dealer or a private seller, we can find the right fit for you! As a trusted documentation agent for lenders, we're able to provide you with the options you need to make a smart investment! Whether you are looking for low rates, long terms, or low monthly payments – our team is here to help!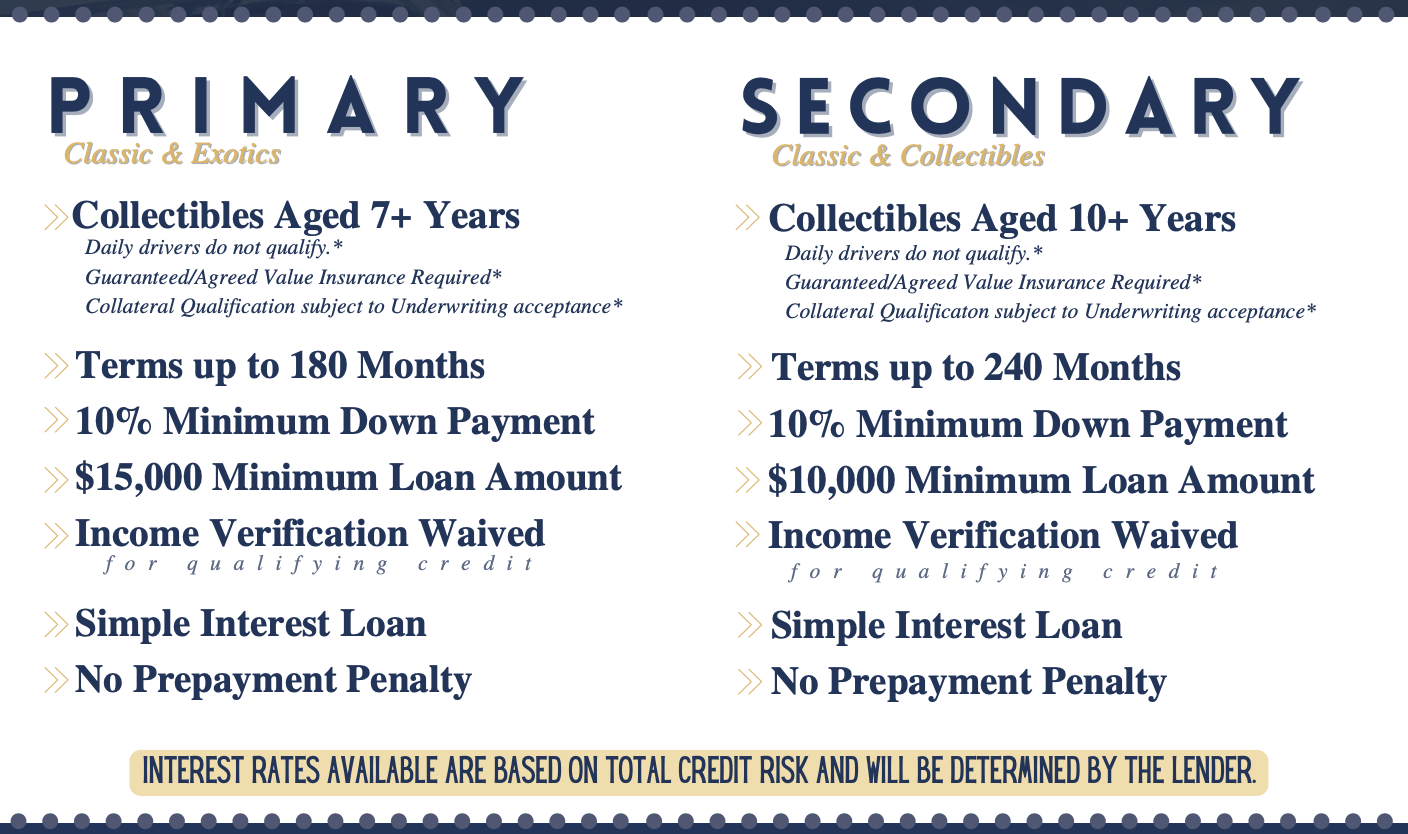 No appraisal, or restrictions on age or mileage.
At LightStream, we're all about getting rid of hassles and red tape. We make it easy for you to get a great deal on the car you want. We call it Lending Uncomplicated.®
Be a cash buyer and get any car you want.
LightStream deposits funds directly to your account, which saves time at the dealer, and gives you the power to negotiate a better deal with any dealer or private seller.
We can fund your loan as soon as the day you apply.
 You're in control of the loan process with LightStream. You choose your funding date, and you can even have funds deposited into your account as soon as the same day you apply.
Experience the refreshingly simple LightStream loan.
Check your rate, then apply from your smartphone, tablet or computer, and get a low rate on our virtually paperless loan, from $5,000 to $100,000.