1995 Nissan Skyline R33 GT-R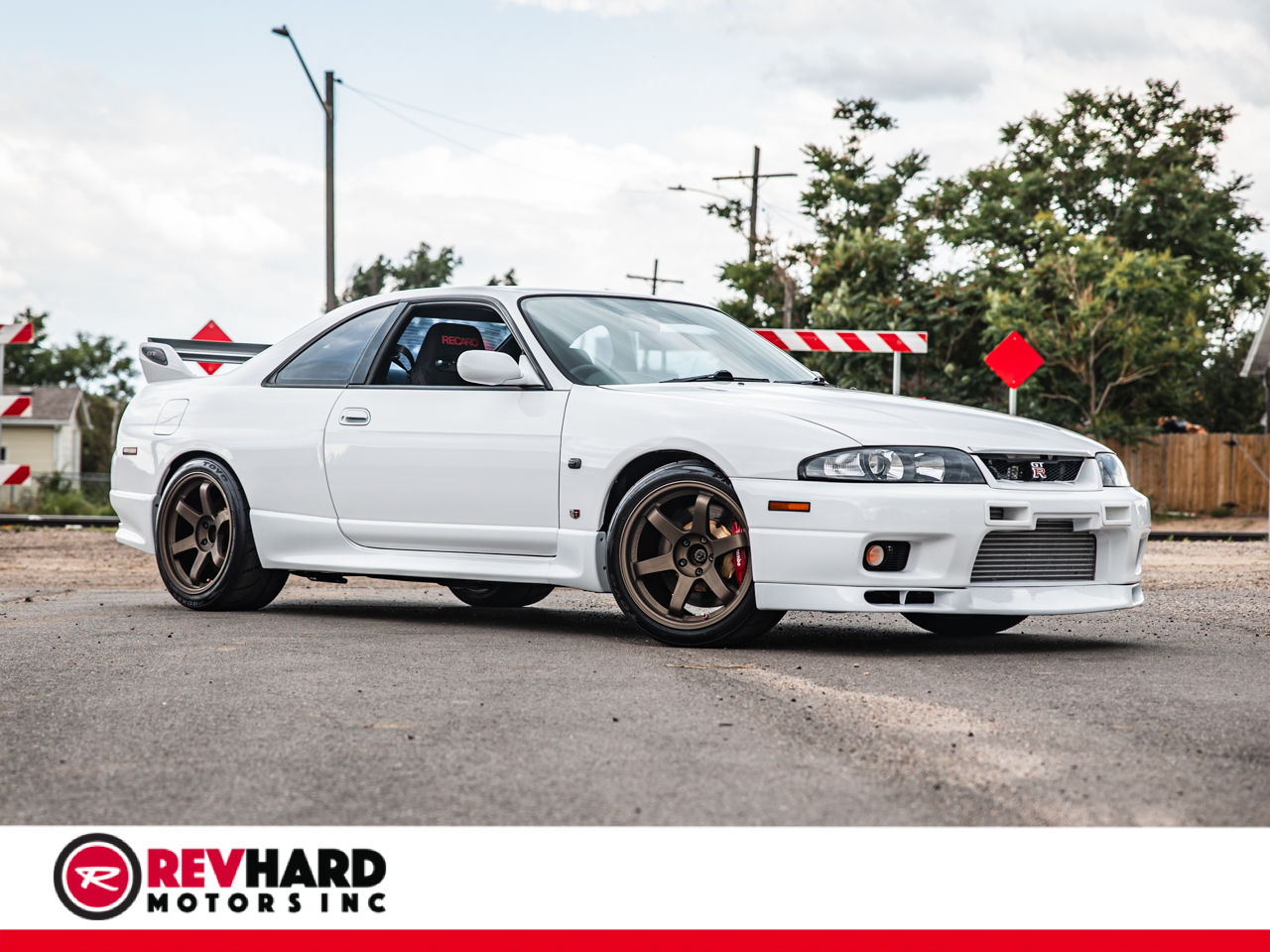 | | |
| --- | --- |
| | |
| | |
| | |
| | S1 RB26DETT Twin-Turbo 2.6L I6 |
| | |
| | |
| | |
| | |
| | |
| | |
1995 Nissan Skyline R33 GT-R
R33 GT-R – Orignal Motorex Car – S1 Omori Engine
This R33 has had a very unique history, and features an Omori Factory S1 RB26DETT engine which puts out roughly 400hp. This R33 GT-R was imported before 25 years old through Motorex Inc, which was a company importing and federalizing R32, R33, and R34s in the early 2000s. The car is also in fantastic condition and shows just 46,000 kilometers on the odometer. This R33 also has newly installed Nismo R3 turbos, Öhlins coilovers, F40 Brembos, Bronze TE37s, and Recaro seats. The history of this car defiantly makes it unique and the Omari S1 engine adds to the appeal of this stunning Skyline R33 GT-R.
Feel free to message us with questions or to schedule an appointment.
Financing available with 650+ Score and 10% down in most cases.
- S1 Omori factory RB26DETT engine
- Nismo R3 turbos
- Öhlins coilovers
- F40 Brembos
- Bronze 18" TE37 Wheels
- Recaro seats
- Early imported Motorex car
- S1 engine installed in 2022
- Detail
| | |
| --- | --- |
| | |
| | |
| | S1 RB26DETT Twin-Turbo 2.6L I6 |
| | |
| | |
| | |
This vehicle has been inspected by Revhard Motors prior to importing.
This vehicle is current located in: Denver, CO
4840 Broadway
Denver, CO 80216