1995 Toyota Land Cruiser VX Limited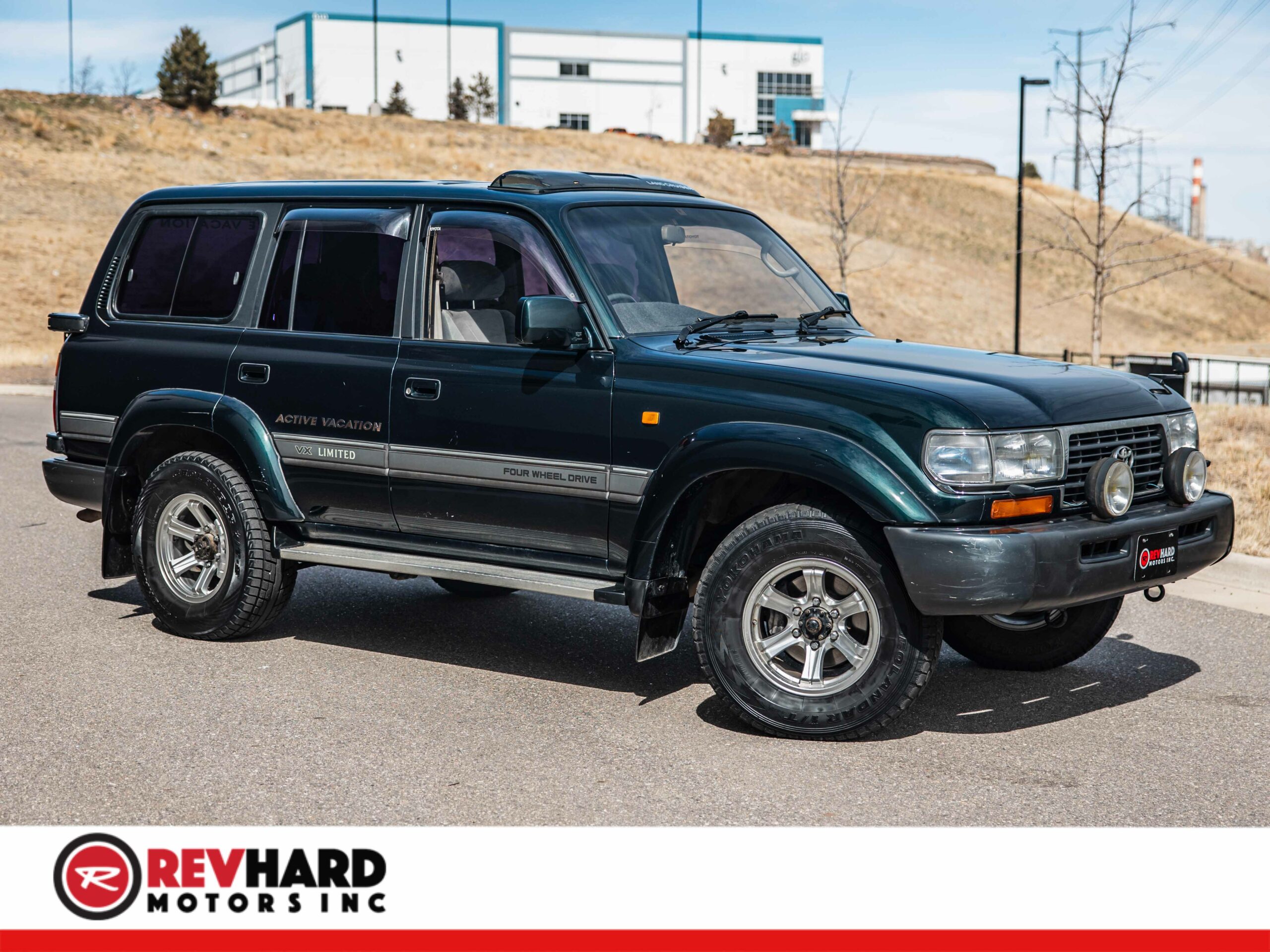 | | |
| --- | --- |
| | |
| | |
| | |
| | 1HDFT 4.2L Turbo Diesel I6 |
| | |
| | |
| | |
| | |
| | |
| | |
1995 Toyota Land Cruiser VX Limited
Looking for a reliable and adventure-ready vehicle? Look no further than this 1995 Toyota Land Cruiser VX Limited Active Vacation finished in Dark Emerald Pearl. With only 159300 kilometers on the odometer, this Land Cruiser is ready for many more miles of exploration.
Equipped with a powerful 4.2 liter turbo diesel engine and automatic transmission, this Land Cruiser is capable of handling any terrain you throw its way. The 4 wheel drive and locking center differential provide excellent traction and stability, making it a breeze to navigate even the toughest off-road trails. This Active Vacation model even comes with a working stove and sink as well as extra storage, and the ability to fold down the rear seats to make space for a bed. All this makes for the perfect JDM adventure vehicle.
Financing available with 650+ Score and 10% down in most cases.
1HDFT 4.2L Turbo I6
Wheel drive hi and low
locking center differential
Compass and alti-meter
Working stove, sink, and extra storage compartments
| | |
| --- | --- |
| | |
| | |
| | 1HDFT 4.2L Turbo Diesel I6 |
| | |
| | |
| | |
This vehicle has been inspected by Revhard Motors prior to importing.
This vehicle is current located in: Denver, CO, USA
4840 Broadway
Denver, CO 80216