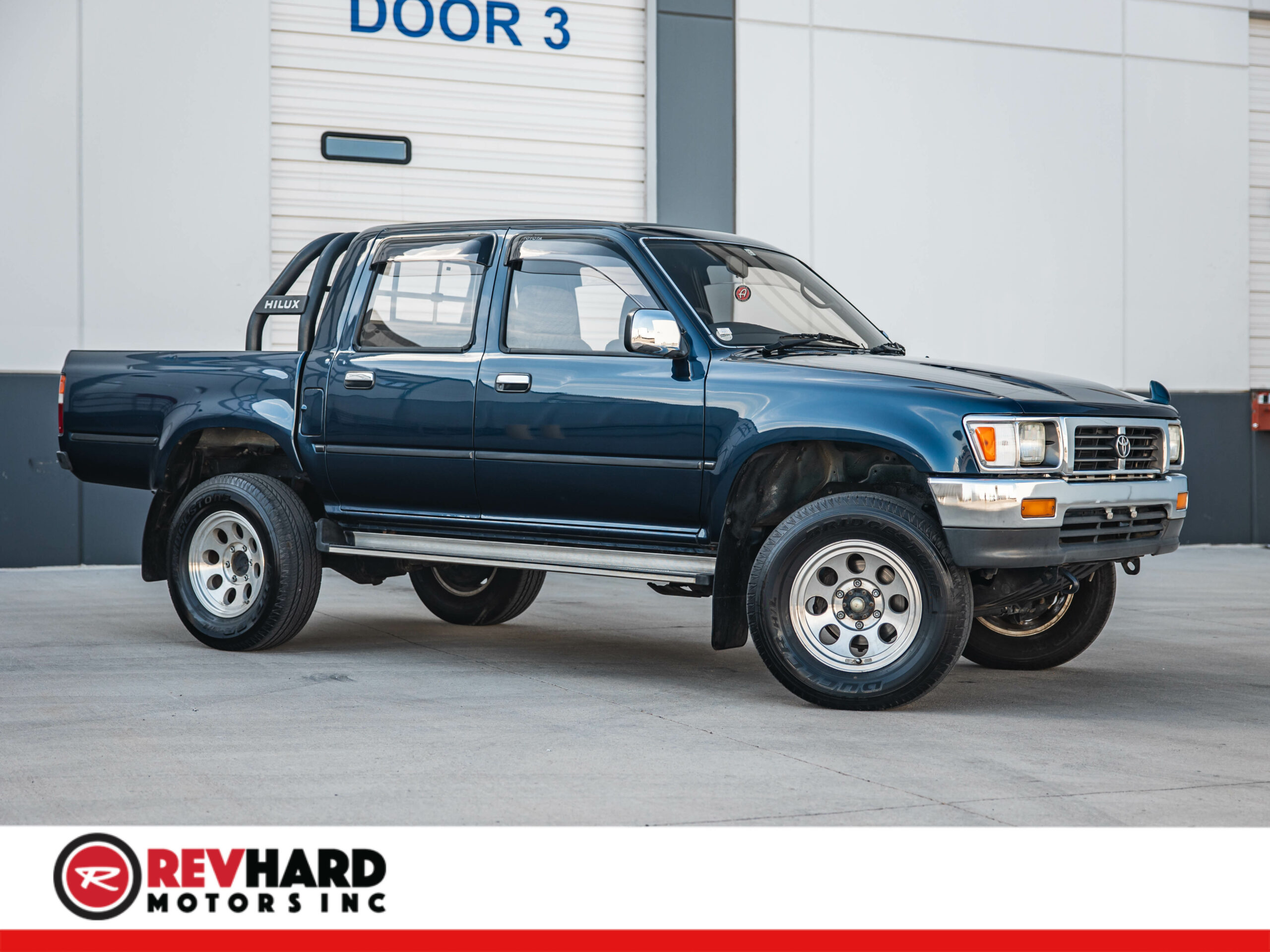 | | |
| --- | --- |
| | |
| | |
| | |
| | 3L 2.8 liter I4 diesel (NA) |
| | |
| | |
| | |
| | |
| | |
| | |
Toyota Hilux SSR-X
This Toyota Hilux pickup features a 2.8-liter diesel engine with a 5-speed manual transmission and four-wheel drive. The Toyota Hilux is known for being one of the most rugged and dependable vehicles on the planet. This particular JDM pickup is optioned with power windows, power door locks, and power folding mirrors as well as air conditioning and an aftermarket head unit. The truck shows 188,000 kilometers on the odometer and just went through an inspection, oil change, and a new timing belt. The 5th generation Hiluxs are becoming more desirable among enthusiasts and have garnered quite the cult following in recent years and this is definitely not one to sleep on.
Feel free to message us with questions or to schedule an appointment.
Financing available with 650+ Score and 10% down in most cases.
- 2.8l diesel
- 5 speed manual
- 4wd on the fly
- A/C
- Power windows, power door locks, power folding mirrors
- Inspection
- Re-sealed differential
- New timing belt
- Oil change
- New lug nuts
| | |
| --- | --- |
| | |
| | |
| | 3L 2.8 liter I4 diesel (NA) |
| | |
| | |
| | |
This vehicle has been inspected by Revhard Motors prior to importing.
This vehicle is current located in: Denver, CO, USA
4840 Broadway
Denver, CO 80216