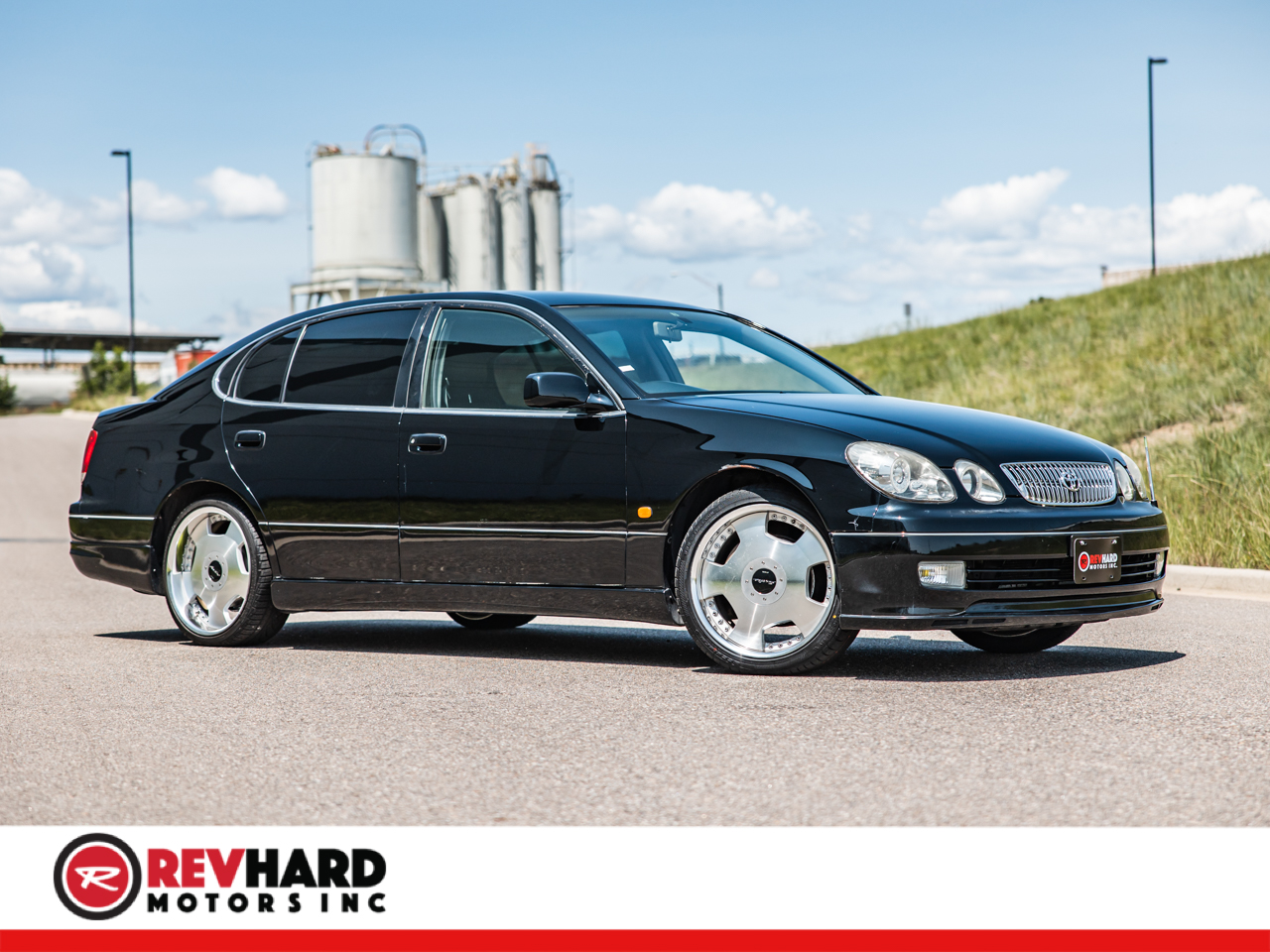 Toyota Aristo
This 1997 Toyota Aristo is the second generation and features a 3.0L 2JZGE inline 6 engine and automatic transmission. The car also features a set of 19 inch Work Euroline wheels with new tires. This Aristo is also mostly stock so it's a perfect blank canvas for a VIP build or just keep it stock for a cool right hand drive daily driver.
Feel free to message us with questions or to schedule an appointment.
Financing available with 650+ Score and 10% down in most cases.
- 2JZGE
- Work Euroline wheels
- Power windows, door locks, and mirrors
- Power adjustable seats
- Leather seat covers
- Vehicle inspection
- New tires
This vehicle has been inspected by Revhard Motors prior to importing.
This vehicle is current located in: Denver, CO, USA
4840 Broadway
Denver, CO 80216