1998 Toyota Land Cruiser 100 Series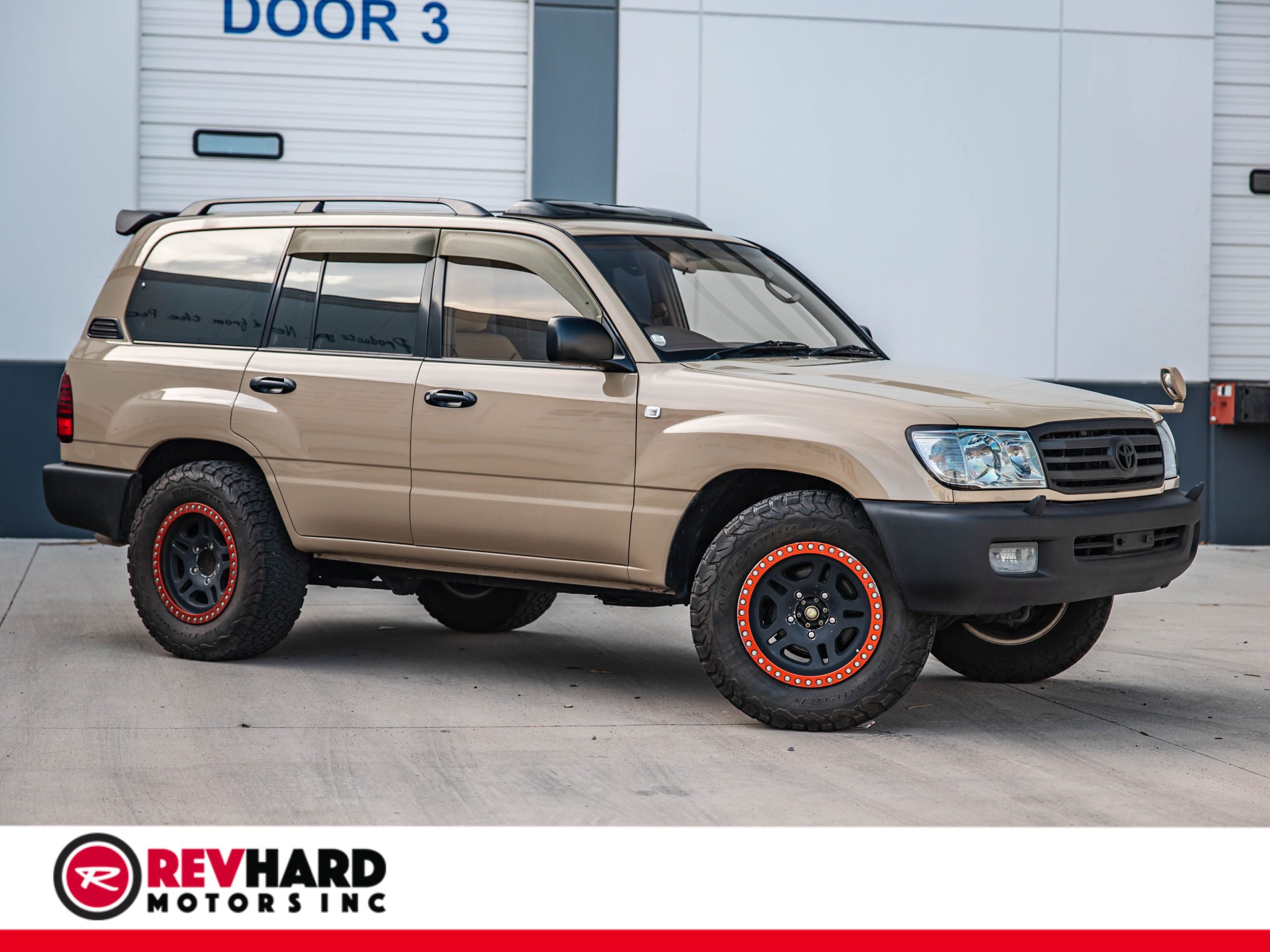 1998 Toyota Land Cruiser 100 Series
The 1998 Toyota Land Cruiser is a 100 series and comes with a 2UZ 4.7-liter V8 and an automatic transmission. This Land Cruiser also comes equipped with factory ride height control (Active Height Control), electronically modulated suspension, center-locking differential, and rear-locking differential. The 100 Series Land Cruisers also come equipped with cruise control, a power sunroof, and a cooling box in the center console. Aftermarket wheels and off-road tires have also been added, as well as a repaint in Toyota Quicksand to enhance the overall appeal. The car shows 158,000 kilometers or about 98,000 miles. Overall, this JDM off-roader is in good condition for its age and mileage, but it should be noted that the undercarriage has been coated to prevent further possible rust. Pictures underneath the vehicle are provided in the photo gallery.
Feel free to message us with any questions or to schedule an appointment.
Financing available with a credit score of 650 or higher and a 10% down payment in most cases.
- 2UZ 4.7l V8
- Full time 4 wheel drive
- Active Height Control (AHC)
- Skyhook TEMS Toyota Electronic Modulated Suspension
- Center Locking
- Cooling box center console
- Cruise Control
- Power sunroof
- Inspection
- Oil change
- Front right wheel bearing replaced
This vehicle has been inspected by Revhard Motors prior to importing.
This vehicle is current located in: Denver, CO
4840 Broadway
Denver, CO 80216