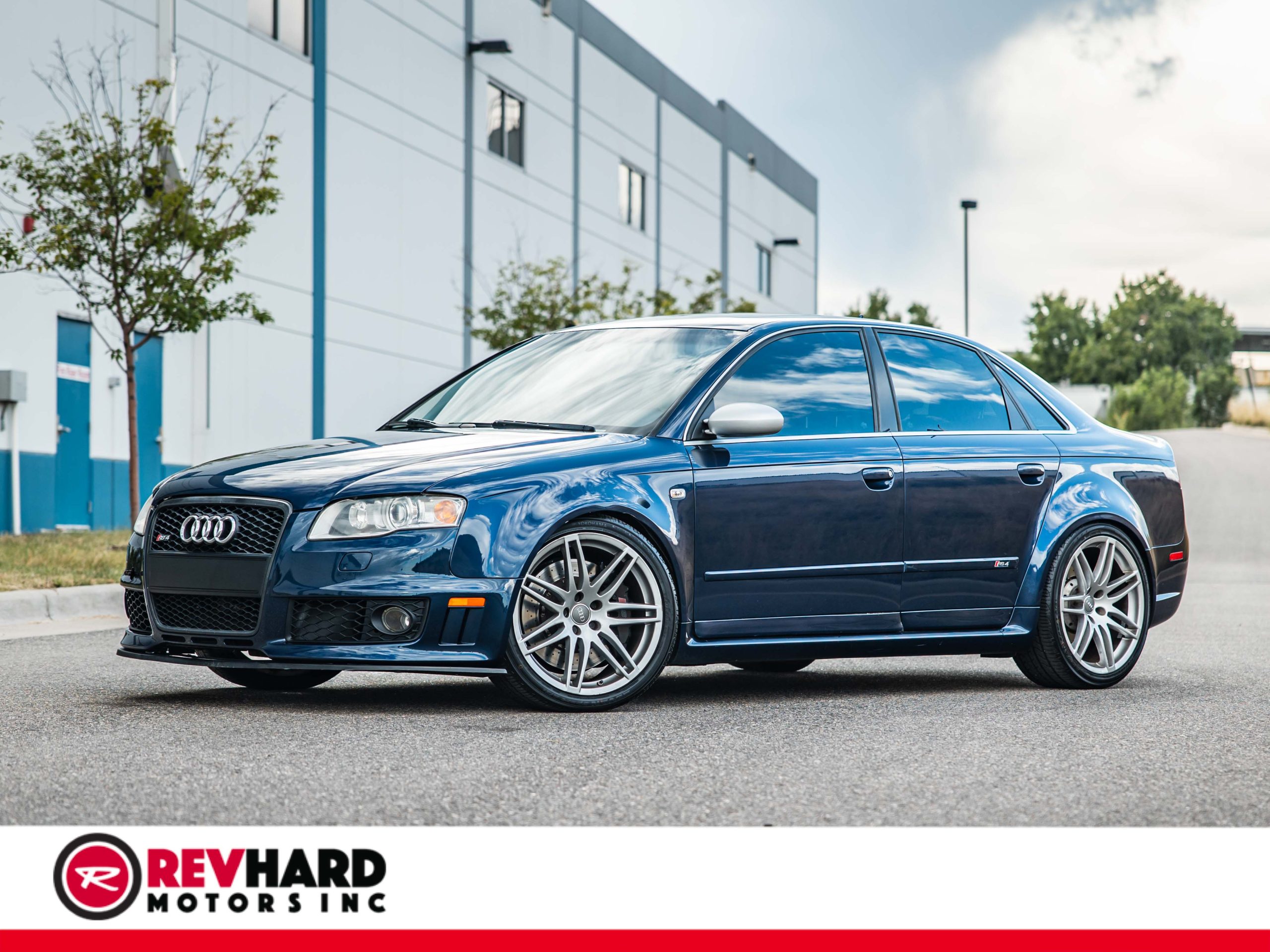 This 2008 Audi RS4 features a potent 4.2-liter naturally aspirated V8, producing 420 hp and 317 lb-ft of torque, paired with a 6-speed manual transmission and Audi's Quattro all-wheel-drive system. This B7 Audi RS4 has relatively low mileage at 103,718 and still looks great despite being a 15-year-old car. The car is finished in Mugello Blue Pearl over silver leather interior and boasts heated and power-adjustable Recaro seats, carbon fiber trim, and comes equipped with Audi's Premium Package. The car is mostly stock, except for a JHM catback exhaust, Tien coilover suspension, and an aftermarket front lip. The attached Carfax report shows 5 previous owners and minor damage, which was confirmed by the previous owner as a crack on the front bumper that has since been repaired.
The B7 Audi RS4 was the first and only RS4 model we received in the United States and is arguably one of the best cars Audi ever made from a pure enthusiast standpoint.
- JHM catback exhaust
- Tien coilovers
- Audi Premium Package
- Quattro all-wheel-drive
- 6-speed manual
- Center Differential
- Power sunroof
- Power adjustable/heated Recaro seats
- Heated rear seats
- Carbon fiber interior trim
- New tires
- 4 wheel alignment
- New oil cooler
- Repainted front and rear bumper
This vehicle has been inspected by Revhard Motors prior to importing.
This vehicle is current located in: Denver, CO
4840 Broadway
Denver, CO 80216