2016 Volkswagen Golf R – DAZA Swap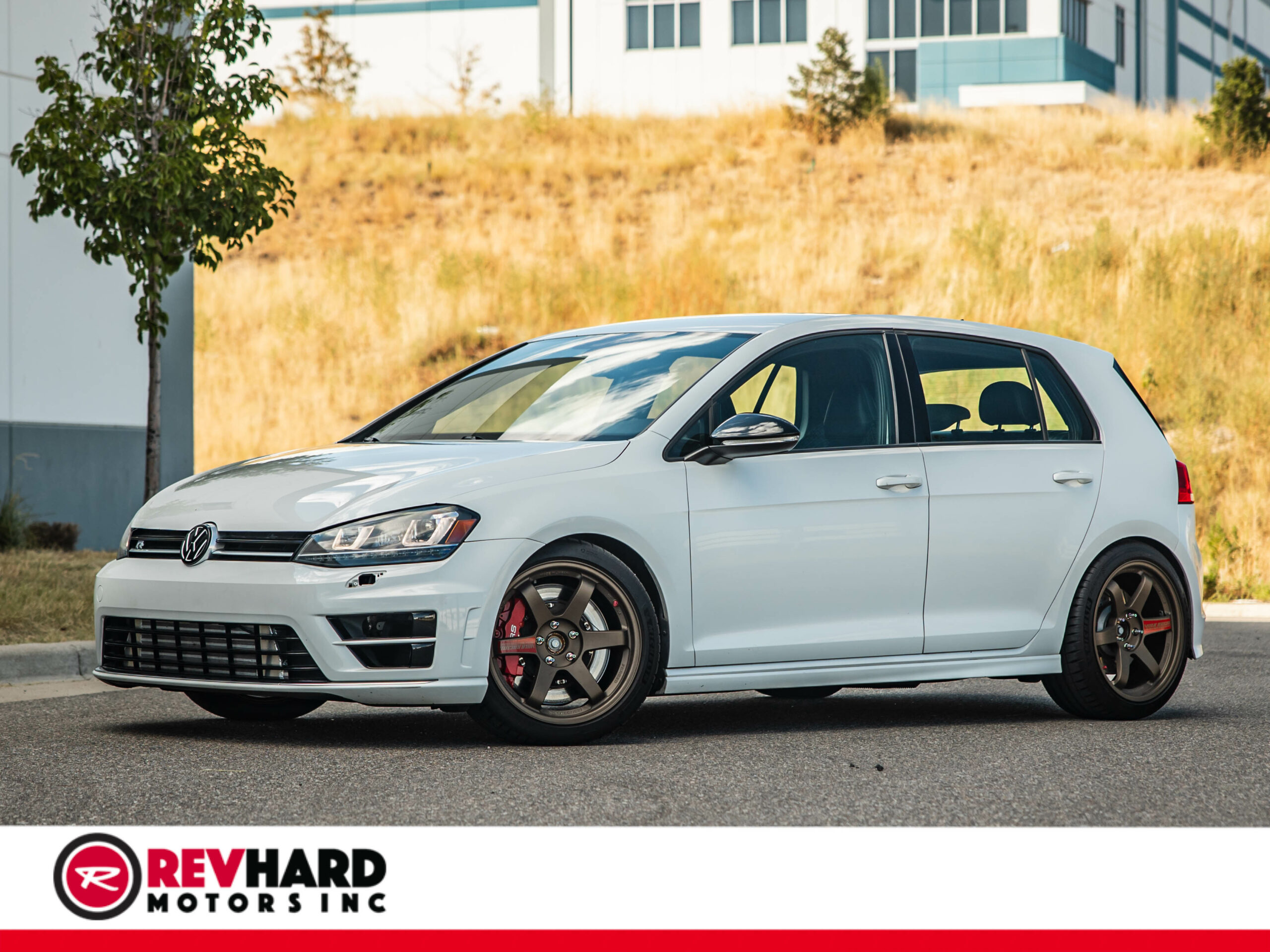 | | |
| --- | --- |
| | |
| | |
| | |
| | DAZA 2.5L turbocharged I5 |
| | |
| | |
| | |
| | |
| | |
| | |
2016 Volkswagen Golf R – DAZA Swap
This 2016 Mk7 Golf R is something you don't see every day. From the outside, it might look like a standard Golf R apart from the bronze TE37 wheels, but lurking under the hood is a 2.5L turbocharged inline 5 from an Audi RS3. Since the platforms are relatively similar, the 5-cylinder looks as though it should have been there the entire time. Stock RS3 power is rated at 401hp, but this engine has been fitted with a larger turbo, a K&N cold air intake, an aftermarket intercooler, and an engine and transmission tune. Not only was the engine swapped, but the front and rear seats, the shift knob, and the steering wheel from a donor RS3 were all changed, making it a true OEM plus build. This might be one of the coolest modern sleeper cars you can buy, and the best part is that it all feels OEM.
Feel free to message us with any questions or to schedule an appointment.
Financing is available with a credit score of 650 or higher and a 10% down payment in most cases.
- RS3 engine swap (built for 750)
- RS3 front S sport seats with diamond stitching
- RS3 rear seats
- RS3 shift knob
- RS3 steering wheel with paddle shifters
- RS3 exhaust
- K&N intake
- Built Hybrid turbo
- Custom ECU/TCU tune (currently at 550hp on E85)
- 18" Bronze TE37 wheels
- KW coilovers
- Full RS3 swap done in 2022
- Built DAZA engine
- Compression test
- Oil sample
- 4 wheel alignment
- New AC compressor
| | |
| --- | --- |
| | |
| | |
| | DAZA 2.5L turbocharged I5 |
| | |
| | |
| | |
This vehicle has been inspected by Revhard Motors prior to importing.
This vehicle is current located in: Denver, CO
4840 Broadway
Denver, CO 80216